Thursday, February 25th, 2010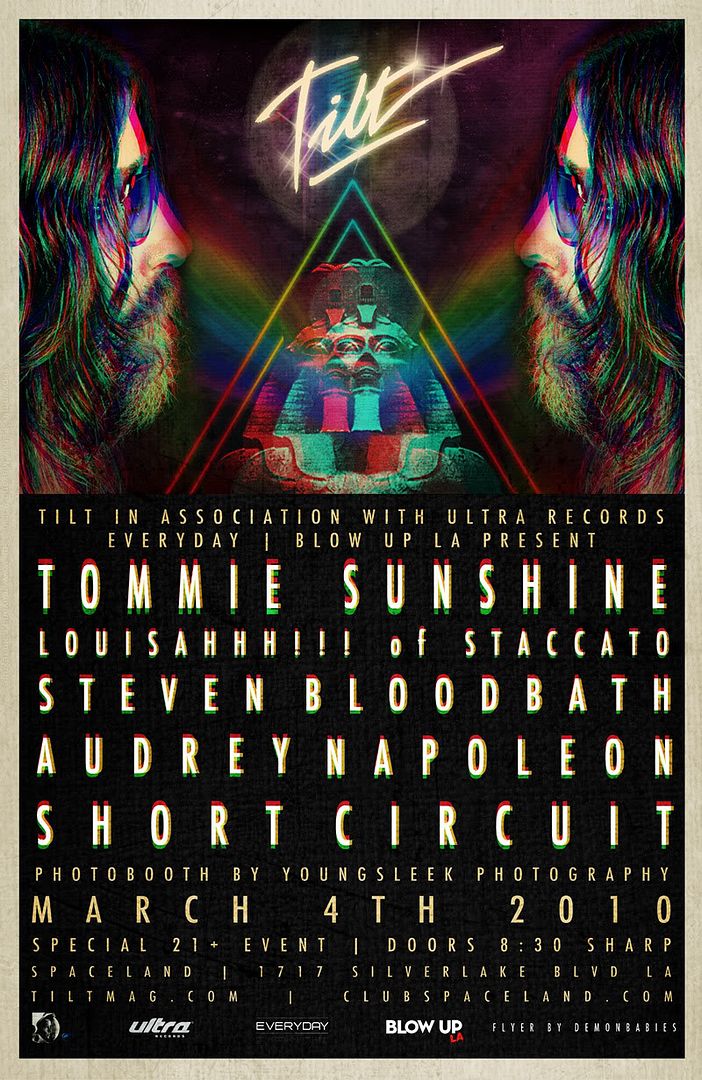 The first time I saw Tommie Sunshine I thought who IS this beardy mothafucka. The first time I heard Tommie Sunshine, I thought WHOAH, that beard must be hiding musical secrets, assorted smiles etc. I mean just look at all of these assorted jams . Classic Disco/House/Acid mixed into maximum party-bilities.
Rounding out the night, the ever-fashionable Louisahhh of Staccato (who's mix was stuck in my car CD player for 2 months - by choice!), and Steven Bloodbath, who has personally invented new ways to party that are so phenomenally illegal that i can't even hint about what I'm talking about.
You don't have to believe me that this will be awesome, check out our what our buddies at Tilt have to say - they have some more sweet jams posted there too :).
Event is 21+ at spaceland - Click here for the Facebook Invite!